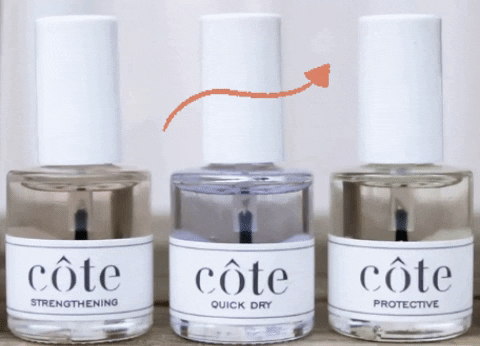 The trick to washing your hands but saving your mani?
SWIPE RIGHT!
Grab the door knob – wash your hands.
Pick up the mail – wash your hands.
Sneeze, cough – wash your hands.
There's definitely a theme attached to many of our activities these days. While
EVERYONE will agree that washing your hands is ALWAYS a good idea, it can be a bit tough on pretty polished nails. Here's a quick "tip" that can save your polish job while you scrub, scrub, scrub away the germs!
When applying your topcoat, give the tip a quick little swipe to seal the edge. That extra bumper gives you the added bit of protection you need to weather the washing!