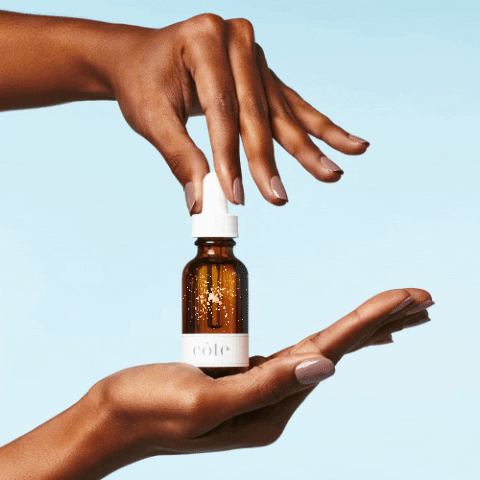 Essential and organic oils are prevalent in the beauty world these days, and nail care is no exception; the benefits are undisputed. We use and recommend our 100% organic, cold-pressed Moroccan Argan Oil as a cuticle moisturizer, nail hydrator and all over moisture booster.
As a cuticle moisturizer, it is best applied to the cuticle base as a final step in your manicure, after your polish application is complete. To rehydrate brittle, dehydrated nails follow these couple steps. If you are taking a break between colors, a day or two of Argan Oil rubbed into your nail plate can be a great moisturizing and hydrating treat for your nails. 
Case in point…have you noticed white, chalky marks on your toe nails when you remove your polish? That's a sign that your nails are dehydrated. This can occasionally occur if polish is left on too long. (C'mon, with toe nail polish I know we are all guilty of leaving it on just a little too long!) To help combat this just take a couple day break from polishes and rub a drop of Argan Oil onto your toe nail plates each day.
Generally speaking, oil and nail polish are not a match made in heaven. When applying polish, the most important part is to make sure ALL oil is removed from the nail plate using our acetone-free remover or rubbing alcohol.  So when taking a hydrating break, just make sure to get the nail plate completely oil-free before jumping back into your fun polish colors.
Finally, Argan Oil is great for your skin as well. 100% pure, cold-pressed, organic Argan Oil gives skin a youthful glow by restoring elasticity, leaving skin feeling plumper and softer. The high vitamin E and fatty acid content make it ideal for giving skin a natural boost. Just rub it directly into your skin, face, scalp…really anywhere! Use it as is, or consider mixing in a few drops with your favorite lotion, serum or conditioner. A super-easy, super-effective moisturizing and hydrating BOOST!