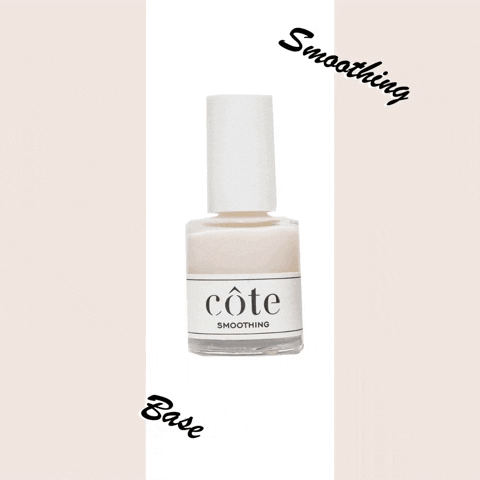 Pandemic nails got ya down? Côte has just the trick for smoothing over those brittle, dry and ridgy nails we've all developed due to our super hand-washing and vigilant sanitizing. Côte's Smoothing Base Coat has got you covered!
Specially formulated to work as a ridge filler, strengthener and primer for natural nails, our Smoothing Base produces a soft, subtle, matte finish. It is a fabulous base coat because it allows for maximum polish adhesion. Additionally, given it's milky hue, it helps whiten the nail bed "canvas," allowing colors to really pop! We love using Smoothing Base with our neon polishes to help make your nails cast even a brighter glow! 
Worn on it's own – a fav look of Côte co-founder, Leah Yari – it is a chic, barely-there shade that makes nails look clean and tidy in an instant. Perfect for that moment when there's no time to do your nails, but you need to look like you did.
And as always, making sure your base coat is as toxin free as your polish is essential. The base coat obviously has the most direct contact with your nail plate, therefore ensuring that it is free of harmful toxins and allergens is critical!
Now get back to your hand washing, your sanitizing, your wiping down of the groceries, but do it with your newly smoothed over (and much happier!) nails.